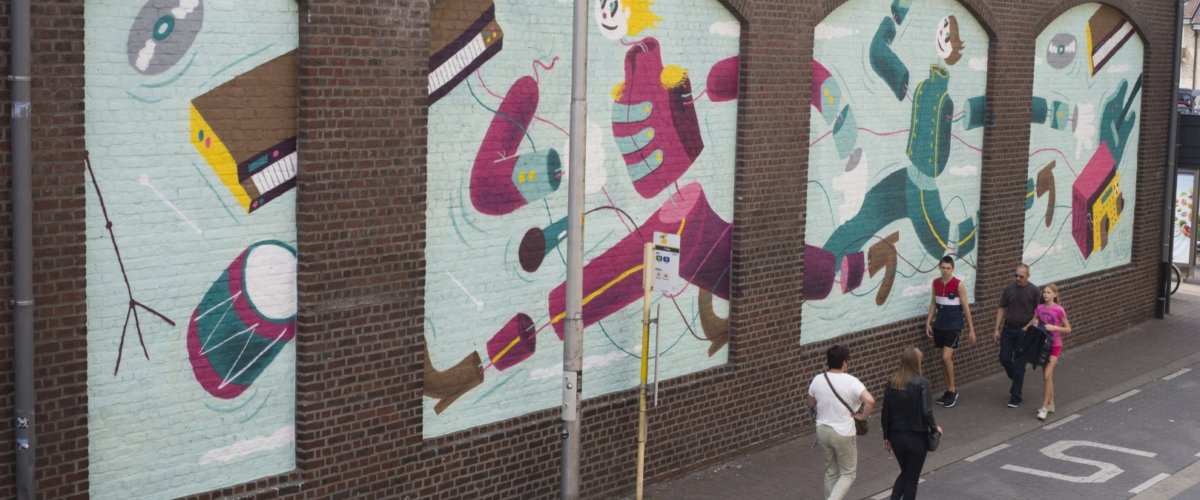 Toy Factory | Street art for Compact Disk Dummies in Waregem
It is a dream that they actually wanted to realize a year ago, with the release of debut album Silver Souls, but with a hectic tour schedule time was not on their hands.
The dream now came true: Compact Disk Dummies have their own artwork, on the iconic wall next to the music academy in Waregem. That is an immediate first: it is the first official mural ever in Waregem.
The artwork is twenty meters long and is characterized by a trompe l'oeil effect, which is emphasized by the existing niches in the wall. The mural was made in collaboration with All About Things who recommended Antwerp artist Toy Factory for the job.
Curated and organised by All About Things for Compact Disk Dummies.
More information about Toy Factory via his website.
With the support of Waregem, Gentle and Studio Brussel.
Photography courtesy of Alexander Deprez.