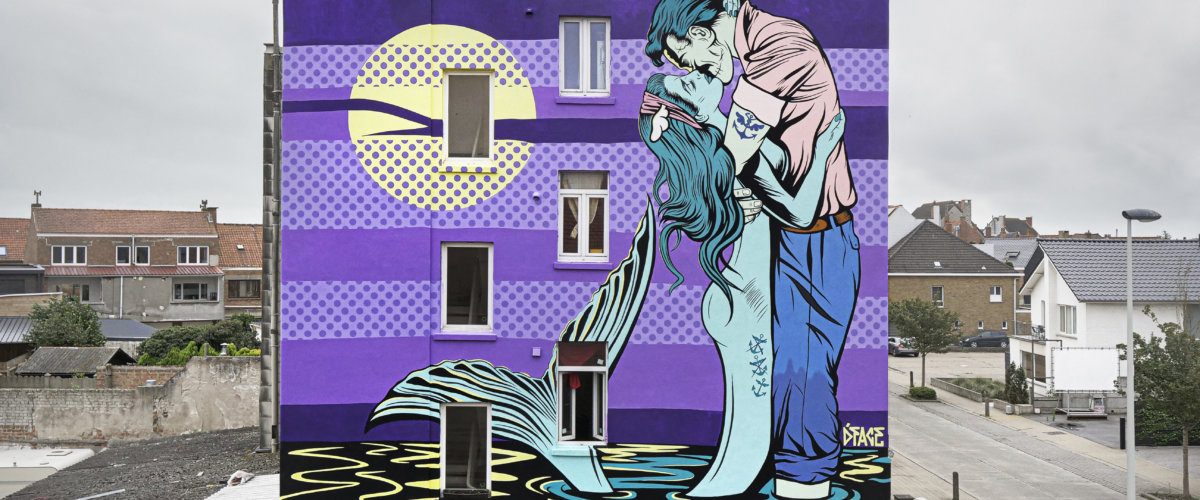 The Crystal Ship 2020 | A street art celebration in Ostend!
In 2016, The Crystal Ship dropped anchor in Ostend. Ever since, the arts festival has turned the coastal town into Belgium's leading open-air gallery, with over a dozen world-renowned street artists and 125.000 visitors setting sail for it every year.
Now in its fifth year, the arts festival has left its mark(s) all across town – with both gigantic murals on the side of apartment buildings and much smaller street art interventions on the facades of nondescript houses. It brings neighbourhoods together and gets people talking about art and community – all year round.
DFACE (UK), CASE MACLAIM (DE), ELISA CAPDEVILA (ES) and ERES (BE)
The Crystal Ship is organised in collaboration with Visit Ostend.
More information via The Crystal Ship website.
Photos by Jules Cesure.