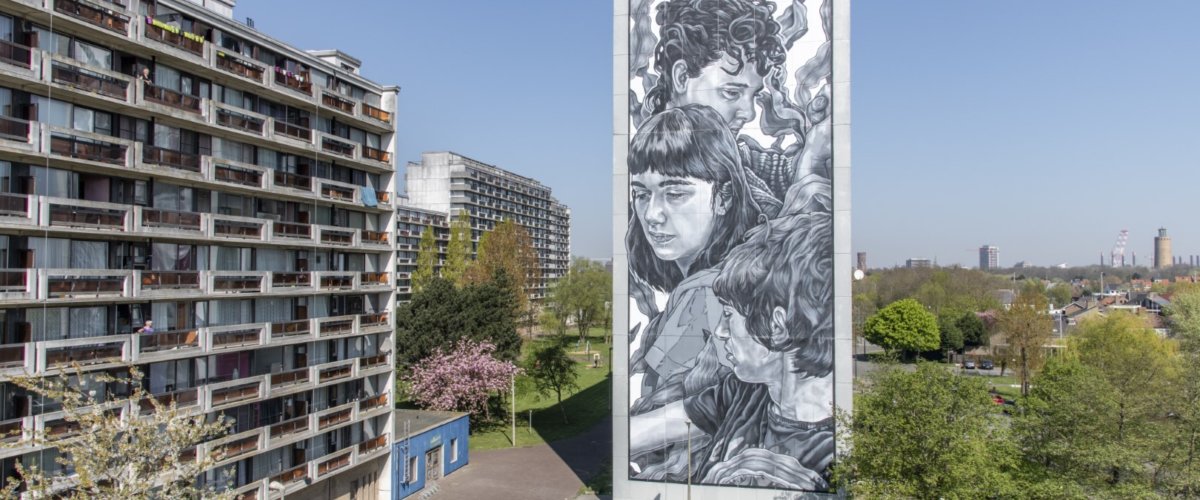 The Crystal Ship 2019 | The Dictatorship of Art
In 2018, US art magazine Juxtapoz described The Crystal Ship as "an art festival that is quickly becoming one of the major annual street art events in the world". Today, it is just that. Having seen the light of day in 2016, every year, The Crystal Ship paints the town of Ostend red (and blue, and green, and yellow, and quite possibly every other colour you can imagine) by inviting a host of acclaimed street artists to get inspired by its people, landscape, and heritage. Since 2019 curator Bjorn Van Poucke asks participating artists and visitors to reflect on a theme. In 2019, that theme was The Dictatorship of Art.
CASE MACLAIM (DE), CRYSTAL WAGNER (US), DAVID WALKER (UK), ESCIF (ES), HELEN BUR (UK), JAUNE (BE), STUDENTS ENSORINSTITUUT (BE), LEON KEER (NL), LONAC (HR), MARINA CAPDEVILA (ES), MISS VAN (FR), MOHAMED L'GHACHAM (ES), PAOLA DELFIN (MX), THE BAR BAR (BE), TOM HERCK (BE) and WASTED RITA (PT)
The Crystal Ship is organised in collaboration with Visit Ostend.
More information via The Crystal Ship website.
Photos by Henrik Haven.