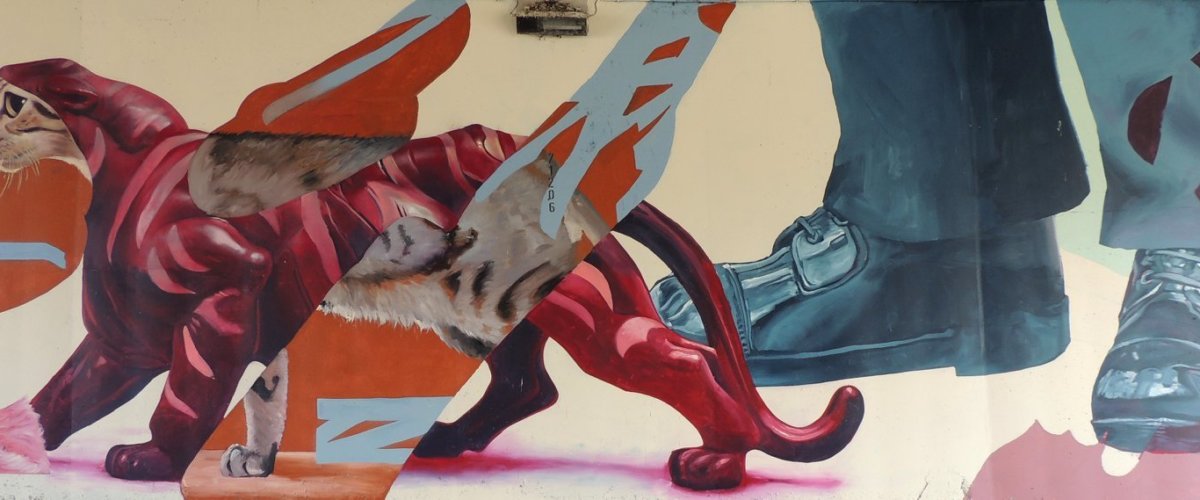 Telmo & Miel | Mural painting for Namur
Internationally renowned Dutch artists, Telmo Pieper and Miel Krutzmann have produced dozens of murals all over the world. In their artistic approach, they work on multiple layers and perspectives. They play with transparencies and the superposition of images to create iconographically rich works. Mixing references of the human and animal worlds, Telmo & Miel create complex universes and creatures, sometimes disturbing, at other times humorous.
Curated and organised by All About Things for Ville de Namur.
More information about Telmo & Miel via their website.
Photography courtesy of Ville de Namur.