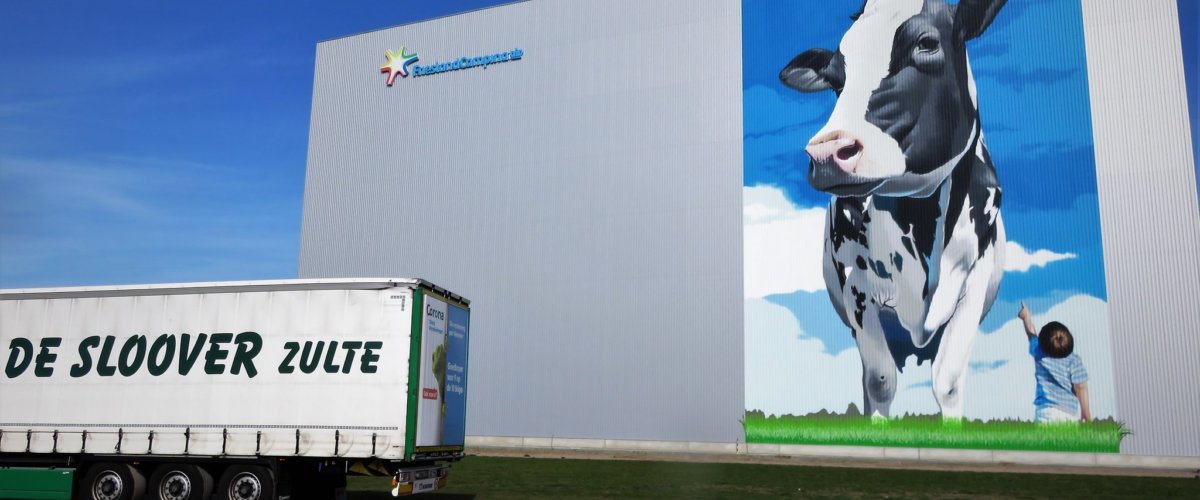 Smates | Cow of 50M adorns Campina warehouse
A few years ago, Campina built a new warehouse, where all their products are stored on pallets automatically. A boring gray building, which can be seen from almost every corner of Aalter. Something which we have changed by letting Smates paint a huge cow on the building. "We have indeed contacted All About Things," says Sarah De Meester from Campina. "A cow no less than 50 meters will arrive at our warehouse. We liked to immortalize the origin of our products on the wall. Smates started work in early November and was given the entire month. Of course it is not possible to work in heavy rain, but everything went very smoothly. "
Curated and organised by All About Things for Campina.
More information about Smates via his website.
Photography by Ferdinand Feys.
Newspaper article courtesy of HLN.