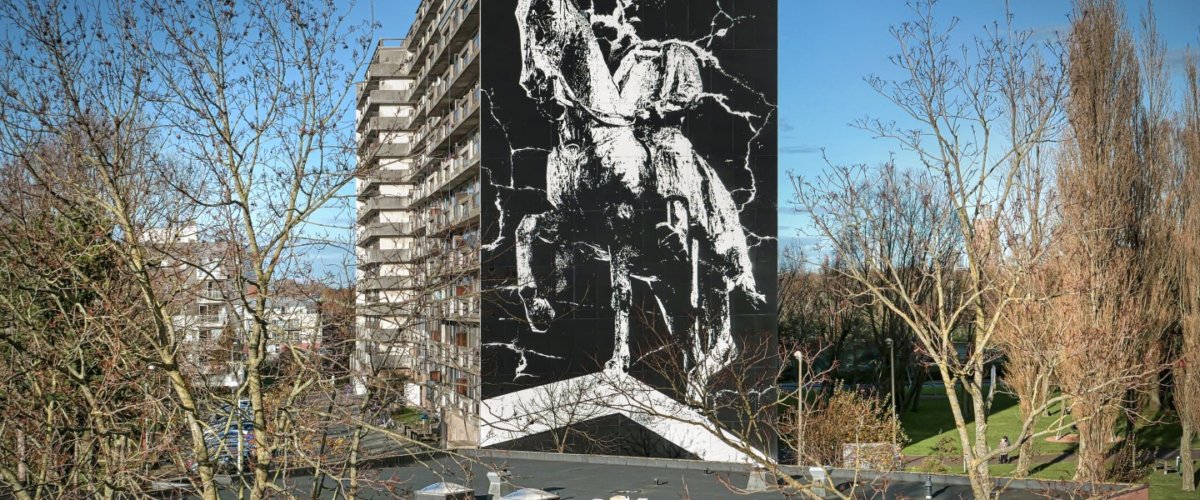 Ostend | Matthias Schoenaerts finds inspiration in our colonial past and King Leopold II
Covid stopped the cameras so in the meantime Matthias Schoenaerts returned to his old passion. The star actor, who previously painted a stylized "Think Outside The Box" for The Crystal Ship, started working again with paint spray cans in Ostend under the name Zenith.
He found inspiration in the cracks and problems in our society, but also in the Belgian colonial past and King Leopold II. These cracks are also reflected in his other work in Antwerp and Paris. Did you know that Matthias Schoenaerts already painted walls as a teenager? It took him all the way to Paris and New York.
Curated by All About Things for The Crystal Ship.
Co-organised by Toerisme Oostende.
Photos by Jules Césure.