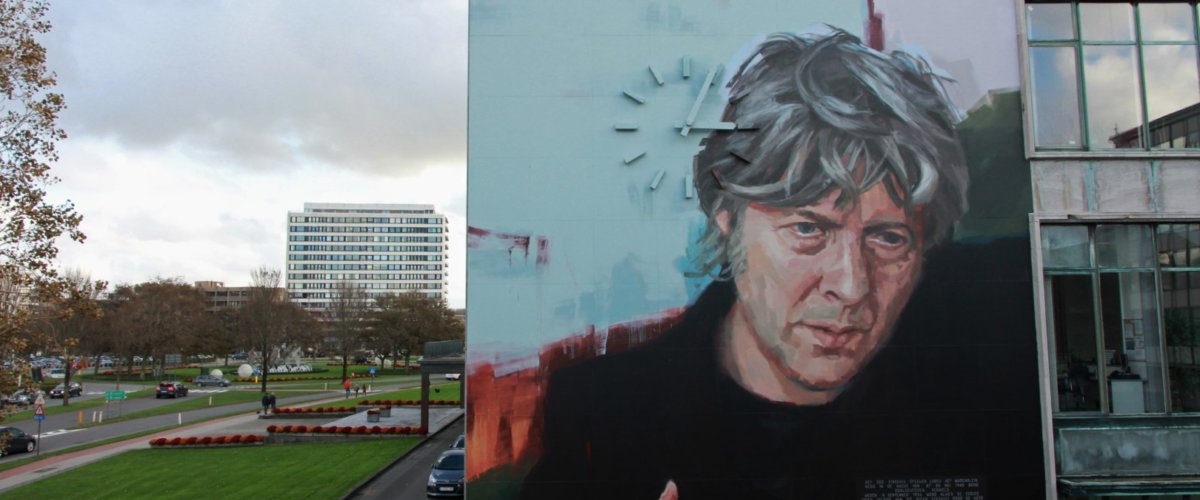 Ostend | Large portrait of Arno adorns Ostend town hall: "I have a mental erection"
The city of Ostend has gained a new mural: a large portrait of the Ostend rock singer Arno was painted on town hall. It is a work by the British artist Helen Bur and it was commissioned by All About Things. The singer is very satisfied with it.
Over the course of 4 years we organise The Crystal Ship in Ostend, a massive street art festival that turned Ostend in an open-air gallery. Numerous artworks are on display in the city, over 58 to be exact! Today we unveiled a new work: a large portrait of Arnaud Hintjens, better known by the stage name "Arno". The mural was created by British artist Helen Bur.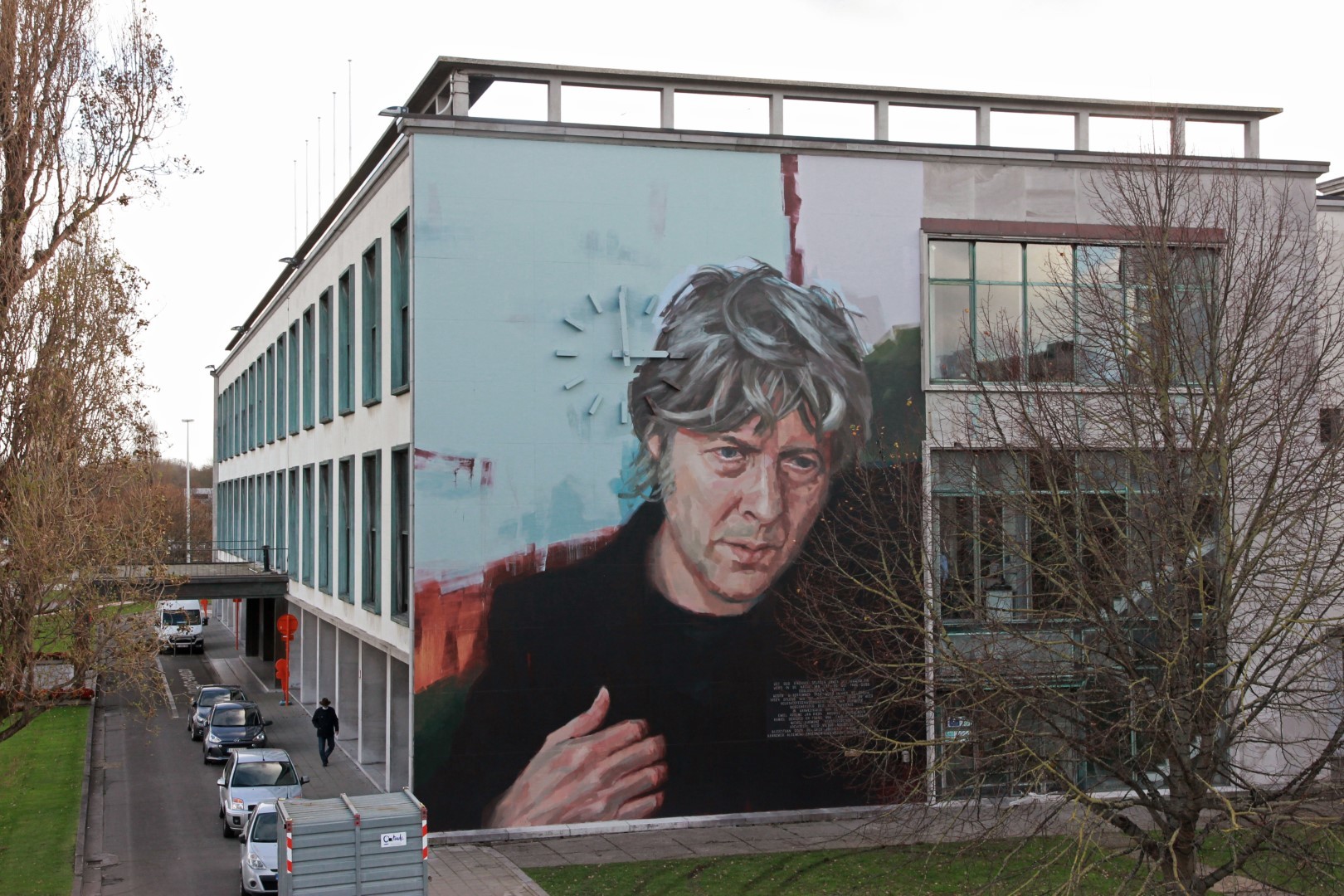 Homage
At the beginning of this year it became known that Arno suffers from pancreatic cancer. "We are very shocked by that news," says Bjørn Van Poucke, curator of The Crystal Ship and All About Things. "We and the city of Ostend have a warm heart for Arno. We thought it was important to pay homage to him while he was still alive. It also benefits him."
Van Poucke consciously chose Bur: "I didn't want a polished and photo-realistic artwork. Helen Bur paints with a lot of emotion, very" rock and roll ". That of course suits Arno very well."
Singer and mayor are satisfied
At the inauguration this afternoon, Arno was impressed: "It's beautiful. Very beautiful. I have a mental erection." He was given a painting of the monumental work as a gift.
Mayor Bart Tommelein (Open VLD) can also taste the mural: "There used to be another mural, here at the town hall. But street art is transient and it was time to replace it. When they told me it was a portrait of Arno. I immediately became a fan. Arno is a very great singer and he is a native of Ostend. "
Curated by All About Things.
Co-organised by Toerisme Oostende.
News article by VRT.