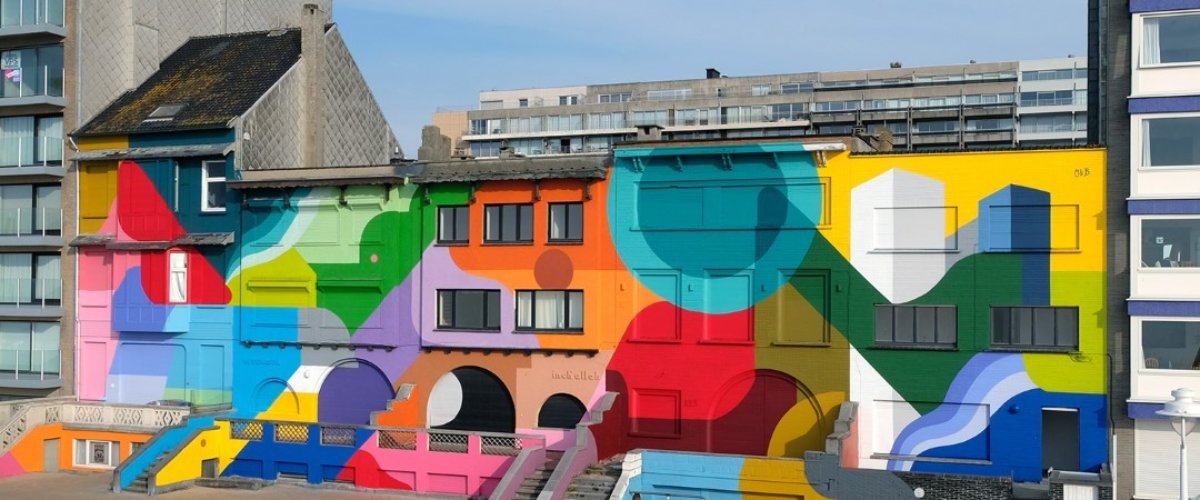 Oli-B | Colourful street art universe at the Belgian coast
All About Things completed their latest street art project for Condius in Nieuwpoort, with Belgium artist Oli-B.
Oli-B's work ranges across a huge array of media: acrylic, spray paint as well as digital or screen printing techniques on a wide variety of surfaces, including canvas, paper, wood, walls or even stickers. Since his teenage spray paint period he painted what he loved – forms and colours – and flirts now more with contemporary art.
Commissioned project for Condius.
Photography by Jules Cesure.
Text by GraffitiStreet.