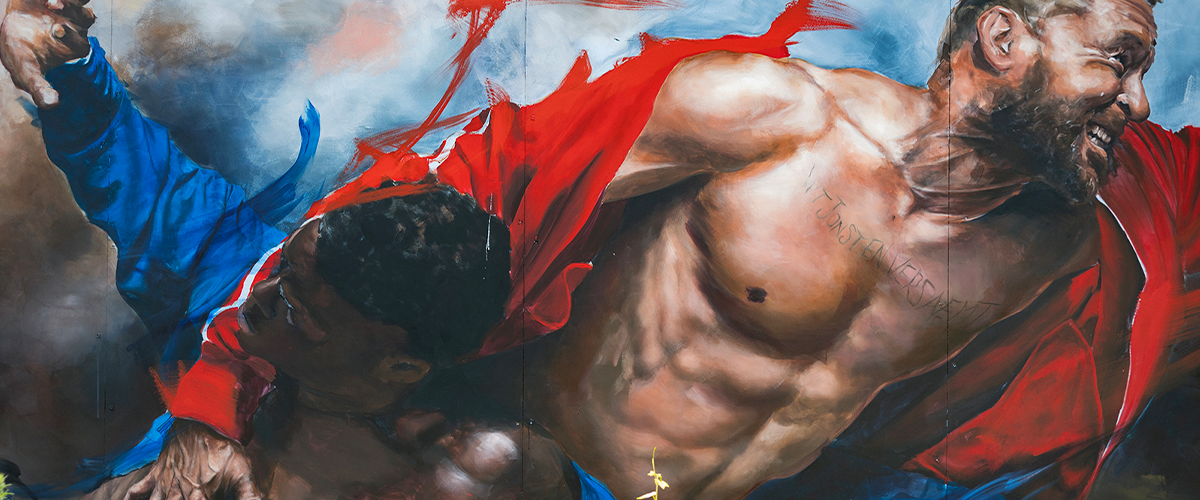 Spear for Rubenshuis Antwerp
Rubensian mural by Corentin Spear now on view at Rubenshuis, Antwerp. References to the Old Masters is something you'll often find in the work of Brussels-based artist Spear. He greatly admires their techniques and storytelling power, and this is certainly also true for the Master Rubens, whose fascination with the male and female body is clearly reflected in his artwork.
In Spear's contemporary street art, you can see the Rubensian play of colors, lines and light. In addition to the human body, the mural shows other elements of Rubens' work: satyrs, angels, fabrics, clouds, landscapes and movement. Head over to Rubenshuis to see the 40(!) meters long artwork in full.