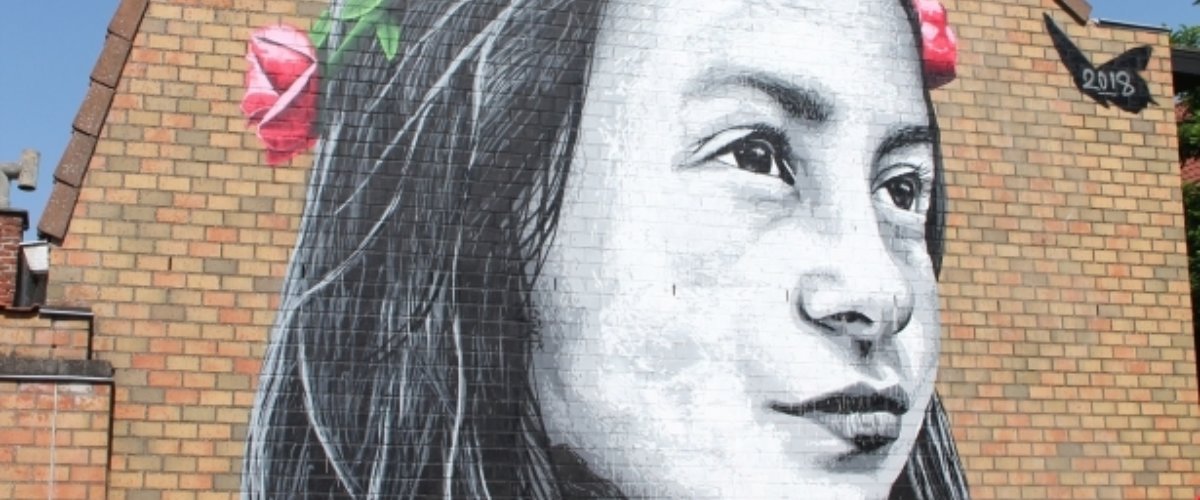 Kaleidoscope Wevelgem: Two brandnew murals in the city
In 2018 we were invited by the city of Wevelgem for the next chapter of our itinerant art festival Kaleidoscope. All these artworks were realized with thoroughly neighbourhoud participation.
The wall in the Rozenstraat in Moorsele has been brightened up by Nils Westergard. The talented artist from Richmond in Virginia painted an intimate and picturesque girl with flowers in her hair.

An image of a dreaming man, with bird in hand was painted by Joachim. You can admire this brightful new street art work opposite the Gulleboom school in Gullegem.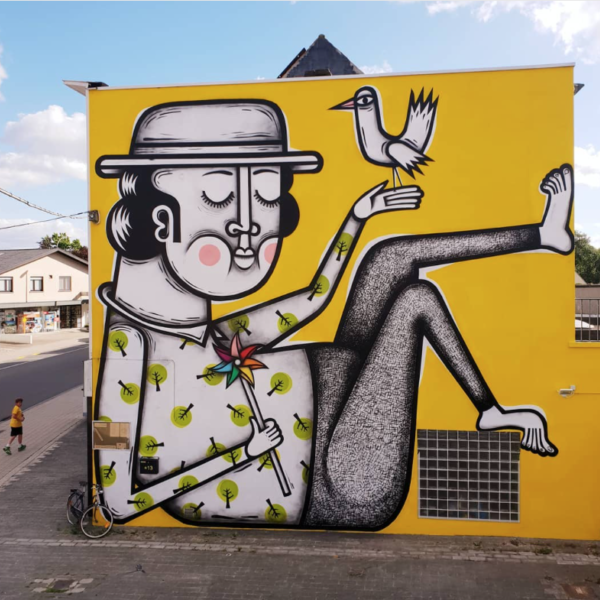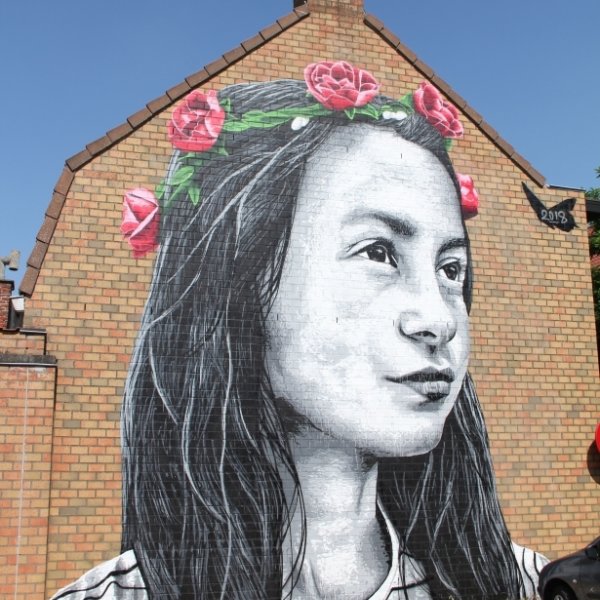 Kaleidoscope is organised in collaboration with the city Wevelgem.
Photos courtesy of the artists.