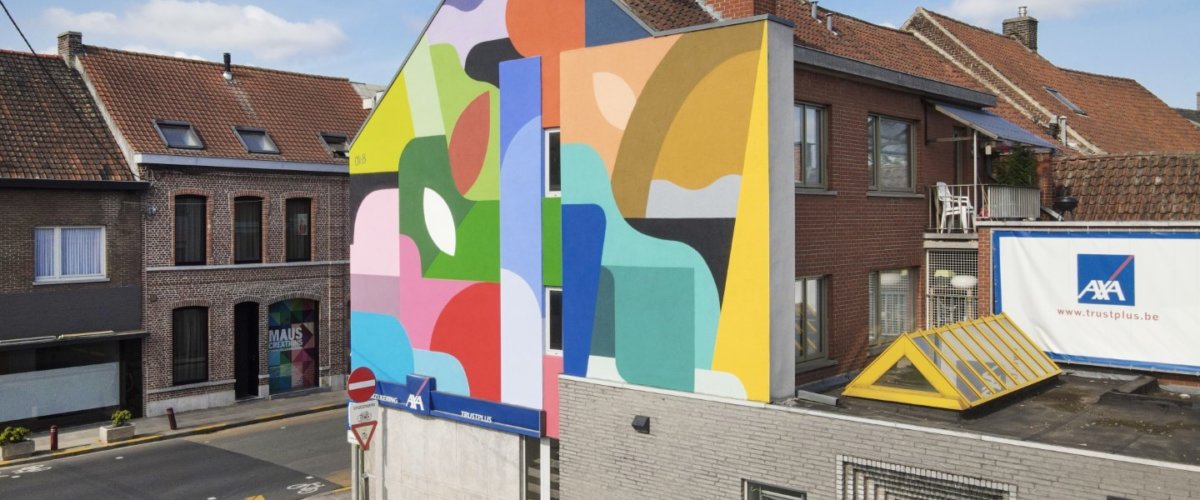 Kaleidoscope Wevelgem | Beautiful street art brightens up walls in Wevelgem
During the Kaleidoscope street art festival, three walls in Wevelgem and boroughs have undergone a metamorphosis in recent weeks.
In Moorsele, the wall on the corner of Wittemolen- and Vrijstraat was given a make-over. We asked the people of Moorsele to send us photos from old family scenes. Spanish artist Mohamed l'Ghacham chose one of them as inspiration for his mural.

In Gullegem you can admire a work with fauna and flora in the Peperstraat, on the wall of the butcher's shop Hans and Stefanie. Artist Mantra tackled the wall. The work is also done at the request of local residents, who chose the work of Mantra in our participation trajectory.
In Wevelgem, the wall at the Axa bank in the Roeselarestraat, close to the station, has been renovated. The Brussels artist Oli-B created a work with colors and organic shapes. A good example of how street art brings color to gray and concrete environments.
Community project for Gemeente Wevelgem.
Curated and organised by All About Things.
News article via HLN.
Photos by Jules Césure.