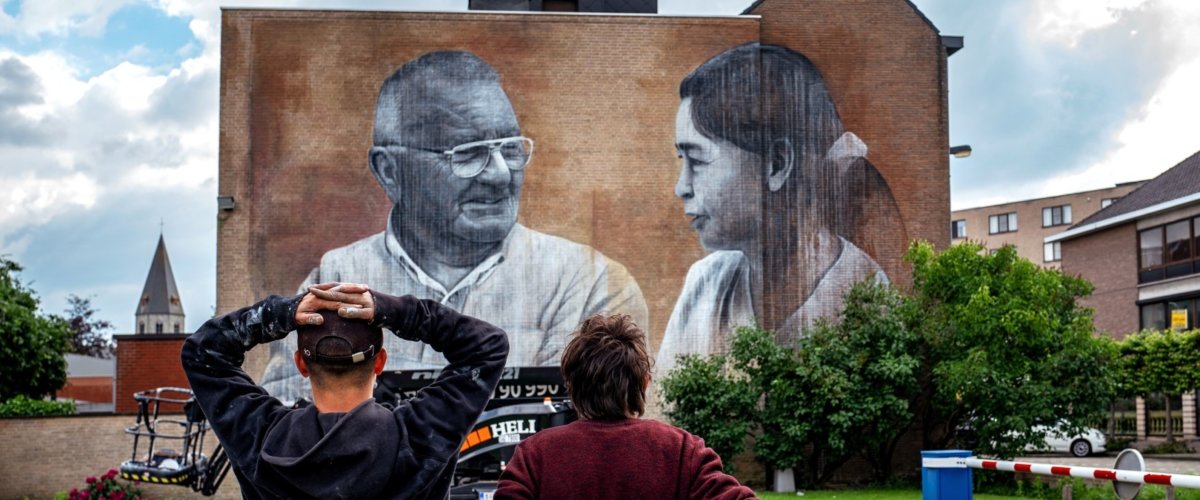 Kaleidoscope Torhout | Colorful exhibition throughout the city
In June 2019, Kaleidoscope invaded West-Flanders city Torhout and made murals and urban interventions in strategic places. The works form a colorful exhibition throughout the city.

Two large works can be seen in the city center, one in Bruggestraat near the mission house of Scheut by the British Ben Slow and a second in the Viaductstraat, a work by Joachim from Antwerp.
In addition, there are seventeen small works made by the talented Helen Bur, a British artist who focuses on painting small portraits of the residents on their home. Helen Bur's Little People are currently making waves in several places. In this way, the residents of Torhout were involved in the beautiful pieces of art.
Curated and organised by All About Things.
More information via the website of the city.