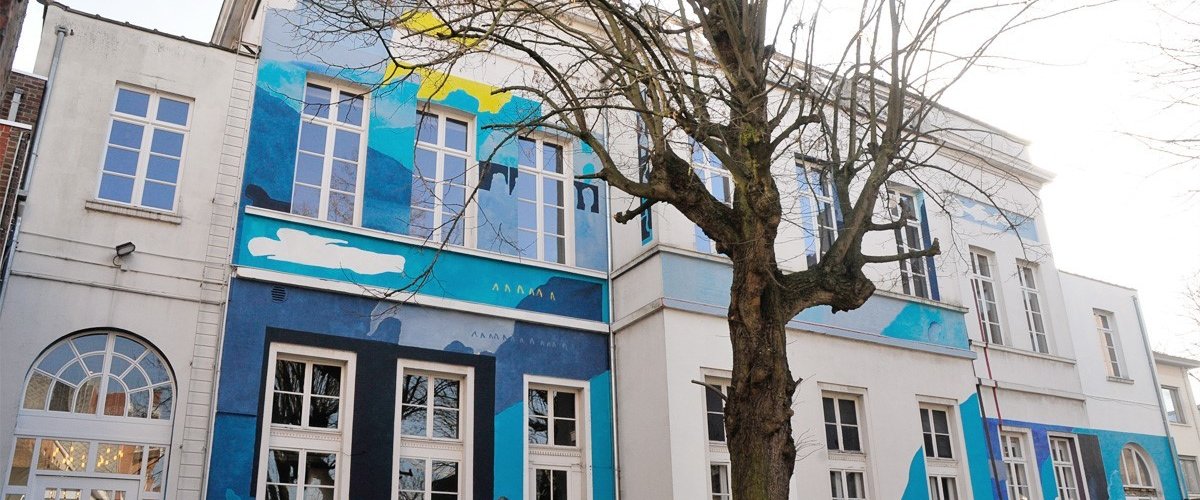 Johannes Mundinger | Abstract street art for book store Theoria
Johannes Mundinger creates murals and installations that draw inspiration from the architecture.
On one hand, Mundinger examines history or the social context, on the other hand he plays with formal elements that the location specifies. His work has been shown in numerous galleries and institutions, including the Museum Kunsthalle Wilhelmshaven, the Freiburger Kunstverein and the Jewish Museum Krakau. Last year he had his first institutional solo exhibition at the Kunstverein Offenburg / Mittelbaden.
Commissioned project for Theoria.
Curated and organised by All About Things.
More information about Johannes available on his website.