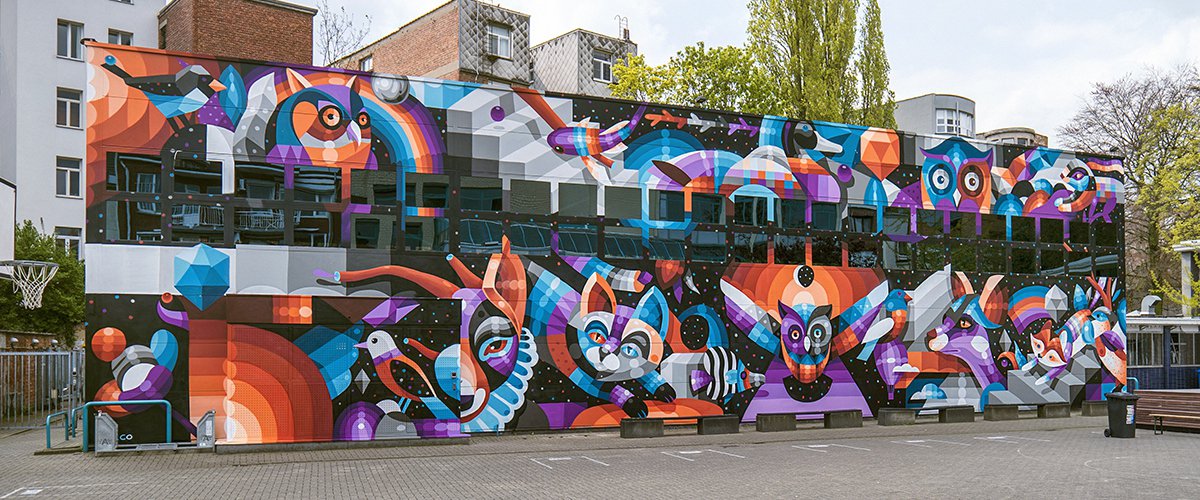 Every wise owl was once a chick | Mural by Eelco in Antwerp for avAnt
Every wise owl was once a chick. That's pretty much the idea behind the mural that Dutch street artist Eelco made for All About Things and the avAnt campus in Antwerp. The school's logo is an owl that spreads its wings, protecting the path that pupils take towards adult life.
This triggered Eelco to create a mural with even more animals in it – both young and adult ones – and also with quite a few obstacles built into it. Obstacles that stand between young and adult life, and that sometimes seem insurmountable. But if there is one thing this work makes clear, it is that in the end, everyone finds his or her way.
Photos by Jules Césure.