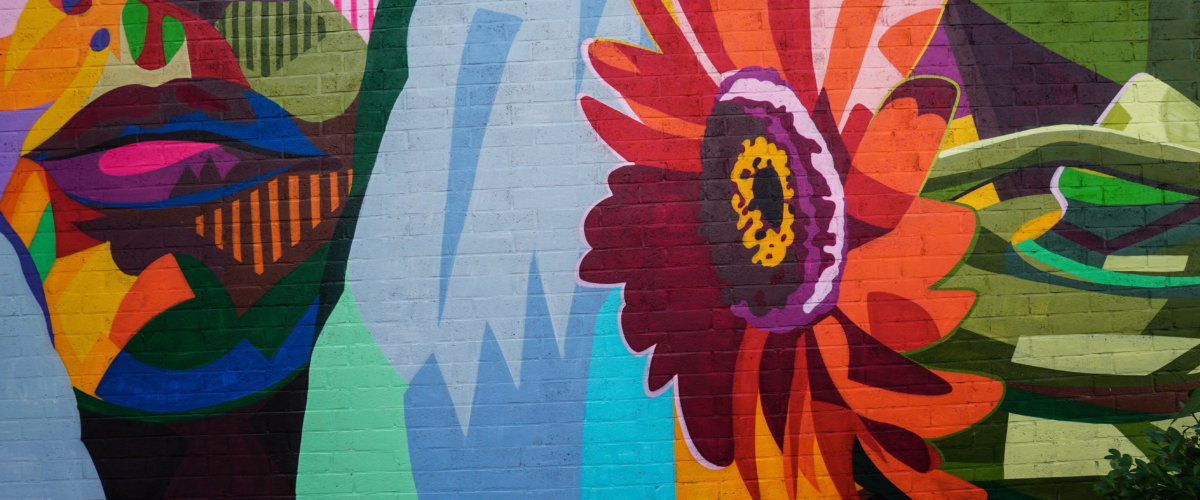 Dourone | Spanish street art in Aartselaar
The rear facade of the cultural center 't Aambeeld has been painted by Spanish graffiti artist Dourone. The large mural took no longer than one week to complete.
The work, which can be viewed from the parking lot, shows a woman's face and is all about wonder. "Streetart is increasingly gaining a place within the cultural landscape," says culture coordinator Nele Jacobs. "With this project we want to bring out more art and culture and give it a prominent place in public space. The work fits in with the function of the cultural center as a community center and is also in harmony with the environment. "
Dourone previously made several murals for cities such as Lyon, Miami, Barcelona and Vienna. In Belgium, work by him can already be seen in Brussels and Ostend. "In the future, we want to give several public buildings around the parking lot in the Della Faillelaan a colorful look," said Jacobs. "The next location that will be tackled in the short term is the wall of the basketball hall De Twee Ringen. These murals not only make the municipality more beautiful, they - hopefully - also combat illegal graffiti. "
Organised and curated by All About Things.
More information about Dourone via his website.
Newspaper article by HLN.