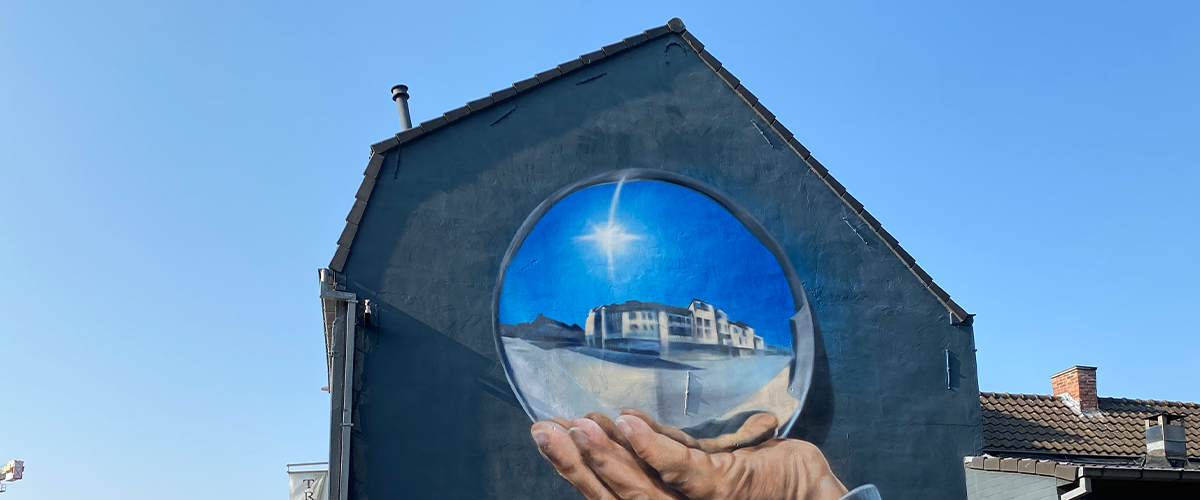 Community street art project with Toon Van Ishoven for Torhout
'Reflection' - mural for the community of Torhout by Toon Van Ishoven.
Toon Van Ishoven is a visual artist/designer from Antwerp who originally turned to murals for the simple reason that the summer heatwaves became unbearable in his studio. He creates murals, paintings, graphic and audiovisual designs, or as he puts it himself:
"Life is a fair, I like to be challenged and get new ideas by trying out its new attractions."