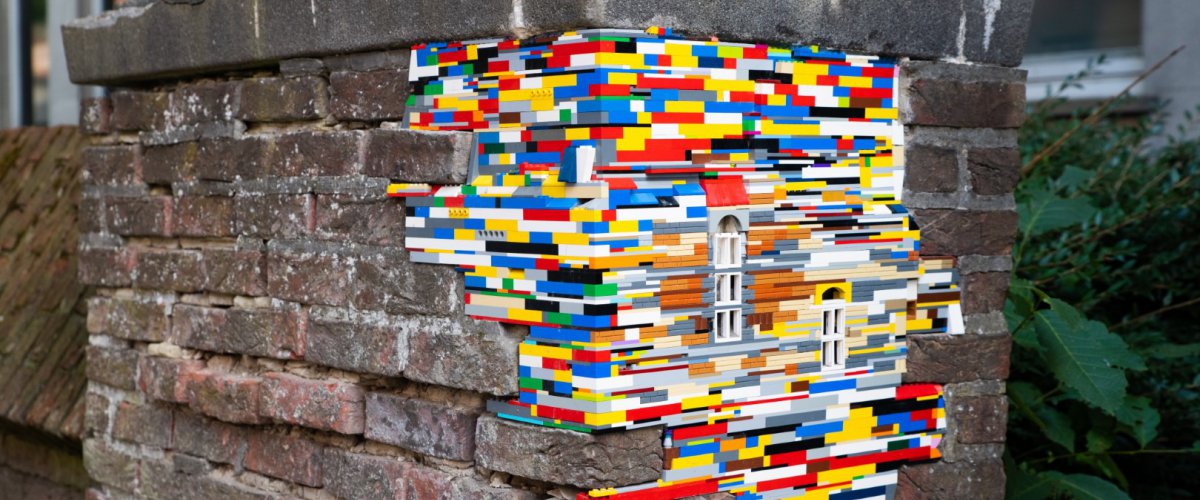 Community project with Jan Vormann and Wevelgem
Some people never grow up, and they are not even all millennials. Take German artist Jan Vormann, a proud member of the Gen X family who has kept all his Lego bricks and now enthusiastically stuffs them between holes and cracks. The upside of that is that there is no hugely expensive renovation work involved and it looks a lot better (i.e. more cheerful and colourful)!
Another bonus is that it also allows children and young people (and millennials) to take part in the process because they obviously love playing with Lego. Curious about what exactly that looks like? Visit the city of Wevelgem, where Vormann truly outdid himself at our invitation.

Curated by All About Things for Gemeente Wevelgem, photos by Leentje Brands.