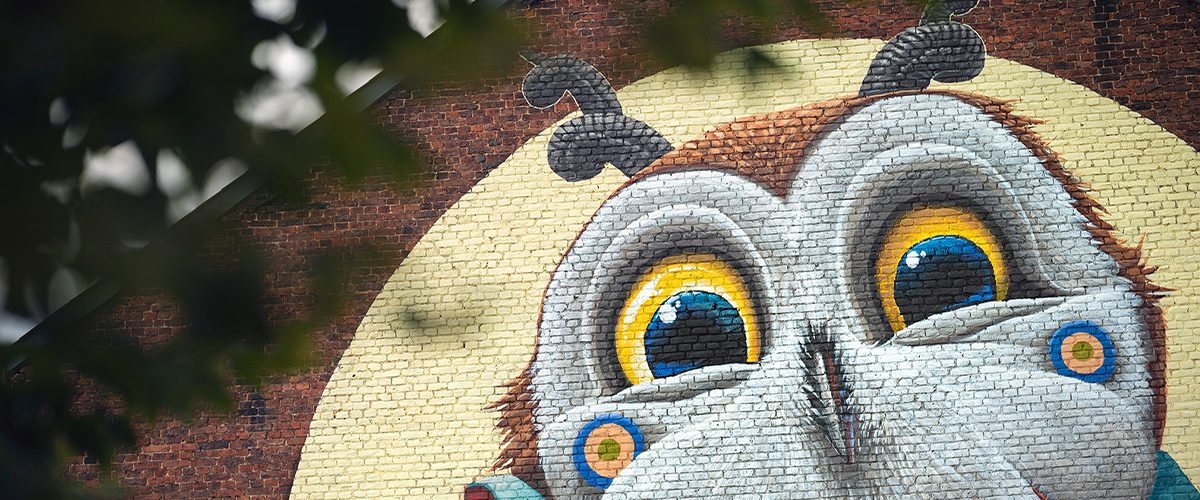 Community Project with Dulk and Écaussinnes
Vivid ecosystem and community street artwork by Dulk on the wall of the local school in Écaussinnes. The own, birds and young creatures you see, represent all the wisdom & knowledge for life the pupils of the Odénat Bouton school take in before flying off into their future.

The Spanish artist-of-all-trades Dulk enjoys to challenge himself with street art, as well as illustration and sculpture. His work typically depicts animal hybrids in surreal landscapes, using mad vivid colors and studious details. Animals and ecosystems form a common motif in his work, spiraling back to his childhood memories of recreating illustrations of animals from his parents' encyclopedia, but also a fantastical warning of the need to protect our wildlife and their ecosystems.