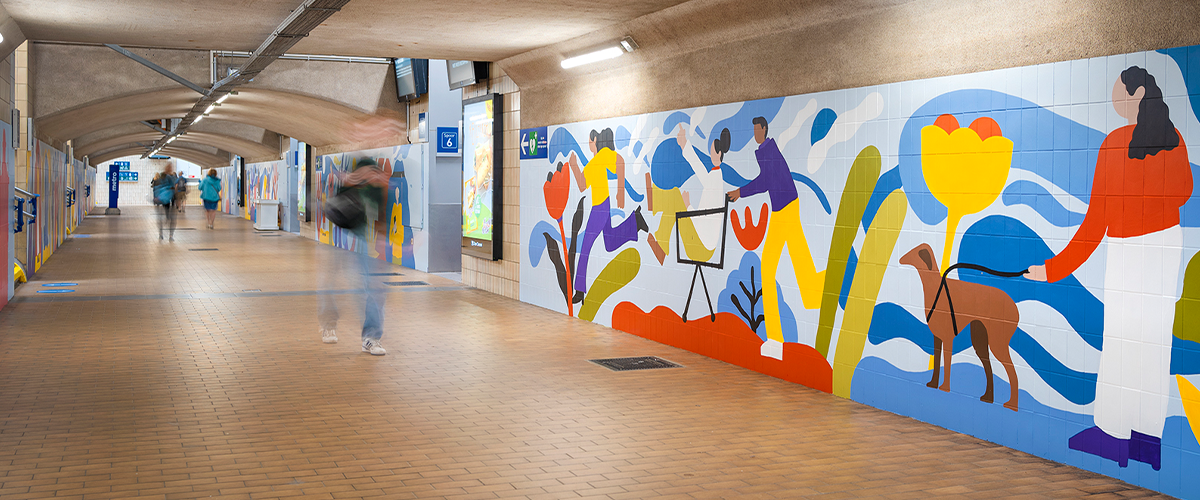 Bright mural by Yessiow for NMBS in Leuven
Mural artist and illustrator Yessiow flew all the way from Bali, Indonesia to place her typical bright splashes and playful, unsophisticated shapes onto the passageway of the NMBS Railway train station in one of Belgium's biggest student cities: Leuven.

Yessiow has spent the last decade collaborating with other mural artists at festivals across Indonesia, India, Cambodia and Nepal. Her creative practice lays in different kind of media, but it's mostly the larger canvases in public space she gets her energy from. The finished murals are filled with references to Leuven's city vibes and architecture. Swipe through!