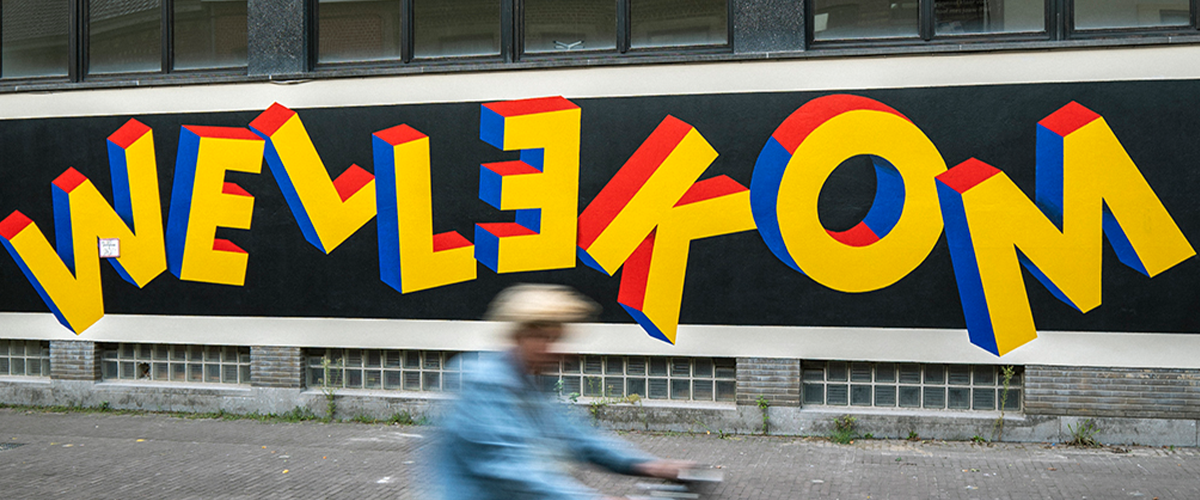 Street art in Roeselare: celebrating Albrecht Rodenbach
Last year, the city of Roeselare celebrated the 165th anniversary of the birth of Albrecht Rodenbach, a renowned poet and socially committed young man – he died at the age of 23 – who stood up to the establishment. A trait he shares with most street artists. For the end of the Rodenbach Year, the city therefore approached us with the request to bring five such artists to Roeselare and create several works that would spread the fire of Albrecht Rodenbach to a new generation.
Egle Zvirblyte, SozyOne, Telmo & Miel, Jan Vormann, and Pink Painter accepted the invitation and created a number of impressive interventions that are now pretty much the talk of the town. The artist duo TELMO MIEL focussed on the aspect of youth mobilisation and Egle Zvirblyte called for unity in her own typical way. Pink Painter worked together with the local library ARhus selecting lines and quotes from Albrecht Rodenbach's oeuvre and translating these into typographic murals, while Sozyone Gonzalez patched together the quirks of this local hero's appearance. As for Jan Vormann/dispatchwork: the intervention artist invited the community to participate in his mission to brighten up damaged walls with colourful Lego blocks.