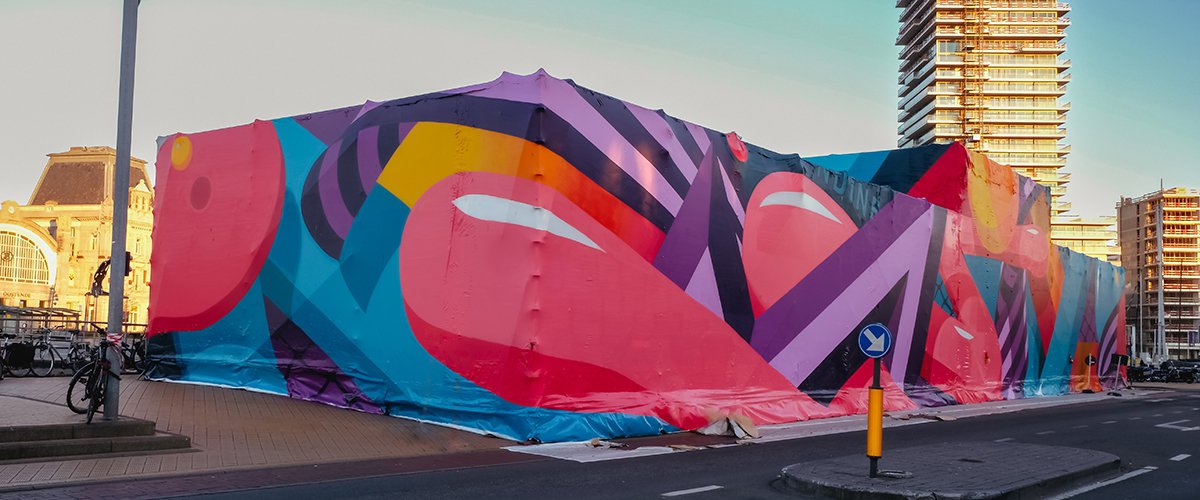 Abstract mural by Eltipo for The Crystal Ship
It almost goes without saying that we spent part of this summer at the seaside. In Ostend, of course, home to both our street art festival The Crystal Ship and the museum ship Amandine, which is currently being renovated. That meant that the last Icelandic sailor was covered in boring white plastic, and because no one really believed that Christo was behind it, we enlisted the help of the Antwerp artist eltipo.
Why eltipo? On the one hand because he was the right person to create a high-profile palette inspired by the colours of a sea sunset. On the other hand, because his work can also be seen at Smile Safari in Wijnegem, a Belgian town hardly worth mentioning if it weren't for the fact that Kanye is supposed to own a house there and that's as close as we'll probably ever get to him.